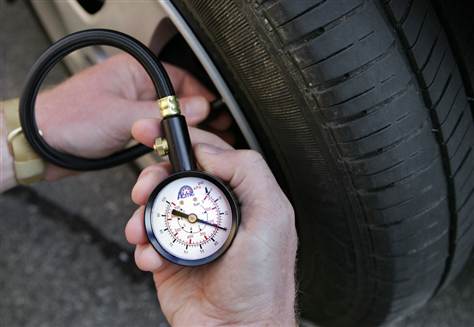 Winter is fast approaching! Cold temperatures and winter storms can wreak havoc on a car, especially one that's older. If you have ever gone out on a cold winter morning to start your car and heard, "click, click, click," you know that car batteries are more likely to fail. The cold temperatures will also cause old, brittle belts and hoses to break. By taking a few preventive measures, you can winterize your vehicle so you're ready to go when the inclement weather hits.
Maximize your visibility. Have you ever struggled to see through your windshield during a winter ice or snow storm? It definitely adds to the stress of driving on less than ideal roads. The best times to replace your windshield wipers are in the fall and spring. You should also top off the windshield washer fluid and keep some extra in the trunk of your vehicle.
Make sure you can be seen by other drivers. Perform a simple driveway check of all your lights to make sure they are working properly.
Have the oil and filter changed. Regular oil and filter changes extend engine life and help prevent breakdowns. (Click here to save on an oil and filter change at Morristown, NJ's, Shade Tree Garage)
Check the level and condition of other vital engine fluids. Just like engine oil, it's important to maintain the other fluids in your vehicle – especially the antifreeze and transmission fluid. Check the level and condition of each fluid once a month. If you have to replenish any of the fluid, check with your owner's manual to make sure you're using the proper fluid for your vehicle make. Has it been a while since you've replaced the antifreeze? Stop by the shop and we'll be happy to test it for you. The antifreeze should prevent freezing to temperatures at low as -34 degrees.
Replace an older car battery. If your car battery is between 3.5 to 5 years old, replace it. Cold temperatures can drain any remaining life left in an older battery, leaving you stranded on cold, winter morning.
Check your tires. Once a month, check the air pressure in your tires and inspect their condition. You'll want to make sure they have enough tread depth and are not wearing unevenly. If you need new tires, let us know. We have specials on Michelin tires and can help you select the replacement tires that are right for your vehicle and budget. It's also a good idea to have the tires rotated whenever you change the oil.
Inspect hoses and belts. In between oil changes, take a look at all the visible hoses and belts in your car's engine. If you notice any cracking or bulging, have them replaced.
Shade Tree Garage can handle all your automotive maintenance and repair needs. As part of our commitment to giving you peace of mind about the safety and reliability of your car, we always perform a 27-point courtesy inspection with every service.  We also keep a history of the service work performed on your vehicle, so you can have your vehicle maintenance performed on a regular schedule. Contact Shade Tree Garage in Morristown, New Jersey, to schedule an appointment to winterize a car.