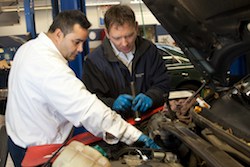 When you are experiencing a problem with your Hyundai in the Morristown area, bring your vehicle to the trusted automotive repair and maintenance specialists at Shade Tree Garage. Satisfaction with your Hyundai repairs and maintenance is our utmost priority. Our ASE-certified technicians don't stop with a cursory check, nor do we implement the first solution that comes to mind. Because our first concern is for the safety and reliability of your Hyundai, we take the time to properly diagnose the problem so we can quickly and effectively complete your Hyundai repair work.
Schedule your next Hyundai maintenance service with Shade Tree Garage now.
Keep Your Vehicle in Shape with Regular Hyundai Maintenance
Over the years car technology has improved quite a bit. So much so, car manufacturers are increasing the length of time between service intervals. If you want to increase the lifespan of your car, regular Hyundai maintenance is a must. More times than not, Hyundai maintenance should be performed more frequently than recommended by the manufacturer.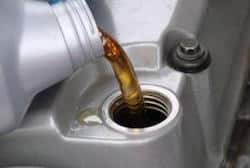 When you bring your Hyundai to Shade Tree Garage, our ASE-certified technicians can tell by the wear and tear what's occurring and what problems you may encounter. It's our goal to help you maintain your Hyundai so you can minimize the number of breakdowns or serious problems. In doing so, you will drive away with the peace of mind know your Hyundai is safe and reliable for you and your family.
Hyundai Service: Experience Matters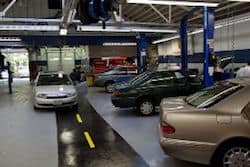 When your Hyundai service is done by Shade Tree Garage, we create a history on all the services we perform on your car. Our Master Technicians have undergone rigorous training and know how to identify Hyundai repair problems quickly so your vehicle is back on the road in hardly any time at all. When Shade Tree performs your Hyundai repair, Hyundai maintenance, or Hyundai service, you receive personalized attention – something you won't find at a dealership or quick lube shop. We come to know you and your Hyundai, and that's important for keeping it on the road for years to come!
For all your Hyundai service needs, contact Shade Tree Garage, the Hyundai repair experts today.