Own a Mercury, Lincoln or Ford? Service It At Shade Tree Garage in Morristown, NJ
Ford products have a solid reputation for being safe, reliable and a brand you can trust. If your goal is to keep your vehicle running safely and efficiently for years, it's important to make an investment preventive maintenance. By keeping up-to-date on your Mercury, Lincoln or Ford service intervals you can avoid the costs and hassles associated with major breakdowns. The trusted automotive repair experts at Shade Tre in Morristown, New Jersey, can assist you with all your Mercury, Lincoln and Ford service and repair needs. Any time you bring your vehicle to our independent auto repair shop, we perform a 27-point courtesy inspection to let you know if there are any issues that should be repaired. To schedule your next Ford maintenance service, contact Shade Tree Garage in Morristown, NJ, today.
Trust Your Vehicle and Its Maintenance to the Ford Repair Experts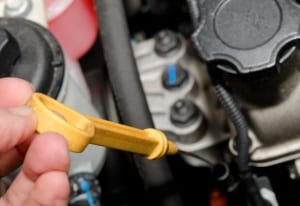 When making a commitment to preventive maintenance, the cost of repairs and the likelihood of breaking down are dramatically reduced. Every now and then, though, a vehicle breakdown will occur. No one wants to be stranded on the roads of NJ. When it happens with your Lincoln, Mercury or Ford, the repair experts in our auto repair shop will quickly diagnose and correct the problem. Our experienced technicians are ASE-certified technicians and we have all the proper Ford vehicle-specific diagnostic equipment required to complete all your Ford repairs. Even more importantly, your Mercury, Lincoln and Ford repairs are guaranteed for both parts and labor for 3 years or 30,000 miles.
Regular Ford Maintenance Will Keep Your Vehicle on the Road for Years to Come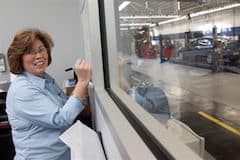 It's important to develop a relationship with your Ford service professionals at Shade Tree Garage. We keep a detailed history of the Ford maintenance services we perform. Your Ford maintenance records will allow us to alert you to upcoming services or repairs that need to be performed. By following the Ford-recommended maintenance schedule and completing your Ford service on a regular and timely basis, you can be assured of reliability and safety, optimal gas mileage, and repairs that are less costly. Shade Tree Garage in Morristown, NJ, makes your Mercury, Lincoln and Ford maintenance a simple experience for you. Schedule your Lincoln, Mercury or Ford repair in our Ford service shop now.
photo credit: 1954 Ford F-100 Interior Logo via photopin (license)