Not only do we fix them, but sometimes we sell them, too! For more information on the vehicles we currently have for sale, please click on the links below.
Autos for Sale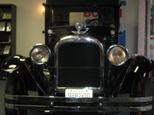 '27 Dodge Brothers Deluxe Sedan
Parts for Sale
If you are interested in any of the parts we have listed, please give us a call at 973-540-9880 for pricing and more information.
| | | |
| --- | --- | --- |
| 06D 103 215A | TURBO TUBE | AUDI |
| 928 574 573 03 | HEATER CONTROL VALVE | PORSCHE/MERCEDES BENZ |
| 996 504 894 00 | RUBBER LIP | PORSCHE |
| 911 631 620 04 | LICENSE PLATE LAMP ASSEMBLY (2) | 1974 911 |
| 964 616 550 02 | FAN RESISTOR | 1989 911 |
| 911 618 149 01 | WIPER RELAY | 1976 911 |
| 911 613 395 00 | HEATER CONTROL KNOB | PORSCHE |
| 911 555 420 00 01C | DOOR PANEL COVER | |
| 911 424 0710 01 | 5 SP SHIFT KNOB | 1974 911 |
| 96410605130 | COOLING FAN HUB BEARING | 1989 911 |
| 911 531 251 007 | INSIDE DOOR OPENER | 1974 911 |
| 996 107 237 52 | BREATHER BELLOWS | 1999 911 |
| 928 201 187 02 | FUEL FILTER SEAL | 1989 911 |
| 911 521 815 00 01C | 911 521 815 00 01C | 911 |
| 964 613 621 00 01C | WINDOW SWITCH | 1989 911 |
| 993 613 241 00 01C | MIRROR SWITCH | |
| 930 606 915 00 | HEAD TEMPERATURE SENSOR | 1984 911 |
| 911 613 243 00 | FAN SWITCH | 1974 911 |
| 986 618 199 00 | BOXSTER CONVERTIBLE RELAY USED | 2000 BOXSTER |
| 996 613 113 01 | BRAKE LIGHT SWITCH | 1999 911 |
| 964 613 301 00 | SWITCH | 1989 911 |
| 722277009-5 | TRANS FILTER | 01-09 911 |
| 993 505 523 00 01C | SPOILER | |
| 964 538 961 00 | GLOVE BOX LOCK CYLINDER 2 KEYS | |
| 911 561 451 00 70B | ROOF BUFFER HOUSING (2) | |
| 993 555 777 00 01C | SPEAKER GRILLE | |
| 999 591 983 12 | RETAINERS (4) | |
| 996 803 183 09 | DRIVE BELT BUCKLE | |
| 477 857 739B | BELT BUCKLE | |
| 964 613 202 11 | INFO BUTTON | |
| 999 703 394 40 | RUBBER BUFFER | |
| 113 411 333 | SWAY BAR BRACKET | 1978 911 |
| 477 411 313D | SWAY BAR BUSHING | 1986 911 |
| 171 411 314A | SWAY BAR BUSHING | 1985 911 |
| 914 613 541 02 | SWITCH-REVERSE LIGHTS | 1965 911 |
| 993 333 073 02 | SWAY BAR LINK | 1994 911 |
| 901 107 348 00 | OIL FEED HOSE | 1965 911 |
| 930 107 347 06 | OIL FEED LINE-CHAIN TENSIONER | 1991 911 |
| 944 343 731 02 | SWAY BAR BRACKET | |
| 928 641 142 00 | TEMP SENSOR | |
| 964 423 435 00 | THROTTLE CABLE CLIP | |
| 993 624 185 00 | BRACKET-CABRIO MOTOR SUPPORT | |
| 993 561 901 00 | WINDSTOP BRACKET | |
| 993 561 715 00 | WINDSTOP LATCHING BRACKET | |
| 993 561 721 00 | BALL SOCKET | |
| 955 628 320 03 | CAYENNE REAR WINDOW SWITCH | |