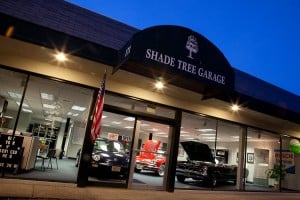 In December of 1975, Shade Tree Garage opened its car repair shop in an empty warehouse at the end of a dead end street in Morristown, NJ. To spruce up our humble beginnings, we held a painting party. We then added a couple of floor jacks and some hand tools and the work began. Over time, Shade Tree Garage grew and prospered despite its unique location.
We attribute our success to the fact that our customers appreciate the time and effort we take to service their vehicles. In fact, there are at least 25 reasons why we think Shade Tree Garage deserves your consideration. But most importantly, our philosophy is summed up in our motto: "At Shade Tree Garage, we give you peace of mind about the safety and reliability of your car."
Complete Automotive Repair Services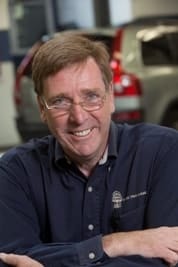 Whether it's a simple oil change or a more complicated repair, there is only one standard of service at Shade Tree Garage – we strive for complete automotive repair service excellence. Today's vehicles are extremely sophisticated machines with computer-controlled electronics and components that are working to keep the engine operating efficiently. Our job is to keep your vehicle performing the way the factory designed it to perform. We can provide any repair or maintenance service you need on any foreign or domestic automobile you own.
We help protect your investment by keeping your car running efficiently. We take preventative maintenance seriously and give you the best advice on how to maintain your vehicle for its lifetime. If your automobile is covered under a manufacturer's warranty, we can perform the periodic maintenance. When we do, we'll let you know if there's a problem that needs to be fixed by the dealer. That way you'll save on the warrantied repair costs. Repairs on automobiles with extended warranties are no problem for us to handle either.
Local Car Repair Shops Provide Personalized Service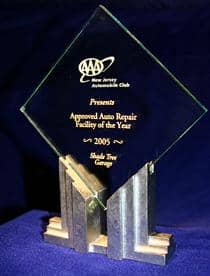 At Shade Tree Garage, we don't just fix or maintain your car. As a local New Jersey car repair shop, we come to know you and your car. We provide more than complete automotive repair services, because when you come back to Shade Tree Garage, you're greeted by name and we know the repair history of your car. The friendly atmosphere at local car repair shops can't be matched by a dealer or a chain. Even more, we stand behind our work. If we replace or repair it, we guarantee it, both parts and labor, for an unprecedented thirty months or 30,000 miles, whichever comes first.
See what some of our customers are saying about Shade Tree Garage. We are greatly honored to receive the AAA "Approved Auto Repair Facility of the Year" award for 2005.
To experience our tradition of complete automotive service excellence, call Shade Tree Garage today at 973-540-9880 or contact us on-line.