Occasionally our satisfied customers reach out to us after receiving service with Shade Tree Garage to let us know how well we did. You can read some of these comments below. If you would like to include your own review please contact us or click on the Google button below.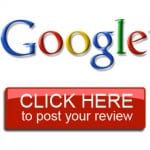 Our Customers Love Us!
It makes it easy for Shade Tree Garage to provide excellent customer service when you get rave reviews like these!
Colleen C, Honda XC90 – "I owe you a note of thanks for taking a look at my XC90 last week. You and your tech (Jeremy I believe?) told me that it was a sensor issue (it had an anti skid message and I was just over my warranty at Prestige in East Hanover.) Needless to say, you saved me. I would have had to pay over $800 but after talking with them about your diagnosis and working out a deal because it was just over the warranty, it cost me just over $300 since they were able to split the cost with me and work with me. As a working mother with three kids under five, and having just dealt with a bunch of damage at our home that was out of pocket, I cannot tell you how much I appreciate this. Without the knowledge you provided me from pre-diagnosing it and the advice you gave me, I would have absolutely paid the entire large bill and been upset that it was a computer issue that isn't the usual expected wear and tear stuff on an expensive vehicle that I am still paying off. Anyway – a note of thanks to say, 'Thank you so much for your honesty.' I will definitely be back in the future for work on the car and I just wanted to say I really appreciate what you did for me. All the best!"
Claudia W., 2004 Audi S4 – "I recently brought my car in because I had a mess with my clutch. Thank you for taking care of my care and for taking so much time with me afterward when I picked it up. That really meant a lot because I do not know cars at all. You were so patient in talking to me about what you did and what to expect. Thank you for making me feel comfortable and for a job well done." 
Frank D., 2001 Chrysler Town and Country – "Glad to see such a qualified customer centered repair facility close to my house."
Merry E., 2004 Volvo S60 – "This is an excellent facility.  Have taken cars there for several years."
Matthew B., 1996 Volkswagen Jetta – "Friendly and professional."
Julie K., 2000 Toyota Camry – "I use Shade Tree for all my maintenance needs and service.  They are excellent."
Howard J., 1999 Buick Century – "I have found this to be an excellent repair facility.  Nice people to work with."
Brooke B., 2000 Volkswagen Passat – "I wouldn't take my car anywhere else now that I found Shade Tree."
Steven P., 2001 Nissan Maxima – "Very good job explaining timing and options."
Bridget M., 1997 Ford Crown Victoria – "I've used this facility for 9 years.  My car has never broken down, which is due to their expert maintenance."
Thomas H., 1986 Mercedes-Benz 560SL – "Have used Shade Tree for years – knowledgeable, honest, professional service."
Richard N., Mercedes – "Excellent first time experience. I brought my older Mercedes into their shop for a major service and trouble shooting. I was impressed with their diagnostic capabilities. Work performed was first rate."
Jim M., Jeep – "When our Jeep power window went down and would not come back up, they were able to fit us in the very next morning. They were very thorough and found our electrical gremlin and fixed it for a very reasonable price. They gave our tired old jeep a very thorough exam and found an oil leak that had been overlooked by previous mechanics (even though the engine was covered in oil). They were able to fix that for a reasonable price as well. They picked me up from the rental car site, explained the repairs very well and noted some future maintenance they recommended to keep our Jeep going. Very polite, family-owned, local business. My favorite kind! So thankful for our great service. We will absolutely be back for all our auto repairs."
Peter C. – "Excellent routine car maintenance service. Easy online appointment setting process. Prompt, efficient service onsite (i.e., no excessive waiting around). Clear, thorough explanation of technical matters pertaining to my car. Reasonable charges. Friendly, patient staff. WiFi access and Keurig coffee in waiting area. What's not to like?"
Colleen C., Volvo XC90 – "Shade Tree Garage in Morristown is a pleasure to deal with. They are honest, trustworthy, efficient and just all around fantastic! I always feel like I am getting the best information, they are great communicators and always take the time to explain their work. They are true to their word. I have a Volvo XC90 and I really enjoy staying local to get my car repairs and maintenance done instead of hauling to the dealership another 20 minutes away. They are also cost-effective."
Kevin T. – "The crew at shade tree garage is outstanding. Great service, very polite and they're always thorough with their repair/maintenance work. They are highly recommended for work on BMWs but they also work on other european and domestic models."
Arline D. – "It's that time of year and that means change the oil for colder weather. The best service garage I have ever dealt with is this one!! If I need a ride home, it's given. Same with picking up the car! I have never had anything less than the best with Shade Tree Garage. Here's to their contined success!"
Adam W. – "This was my first time having to use a garage since I am young and new to the area and I will tell you that it was an awesome experience. I will surely use Shade Tree in the future everyone was so helpful and nice and I didn't feel like they were trying to rip me off. Thanks so much Shade Tree!!"
Jim G. – "The staff at Shade Tree is very capable and customer focused. My experience has been outstanding. They are highly recommended."
Alan E. – "Our son drives our Prius to get back and forth to work, an hour each way. He only has one day off during the week, I called Shade Tree as soon as the maintenance light came on and right away Jeremy accepted our appointment. AS ALWAYS, they got the maintenance done quickly and efficiently so we could pick up our car by 5pm. THANKS so much!"
Bruce R. – "My front brakes were warped and worn out on my Jeep GC Ltd. (4th time). Shade Tree fixed quickly and found that the calipers actually did not need replacing saving a bundle over the original estimate. They also put a new brand on with ceramic pads, which are extremely quiet and now have much better harder brake feel than any brakes before."
Rory P. – "Knowledgeable staff who take their time to explain to you what they've done to your car, what they are going to do if you'd like them to, and just about anything else you'd like to know about your car. Car comes away feeling like new every time. Flexible with scheduling. Everything is accomplished in a timely manner. They'll even give you a ride somewhere if you need it while you're waiting for your car to be serviced. Top notch establishment. Thanks Shade Tree!"

Jim D. – "Very honest and down to earth guys. Always take the time to explain and never 'up sell.' They have done tires, brakes and tune-ups on a BMW M3, Porsche 911, Nissan pick-up and Mercedes ML. I have not had a single problem in 2.5 years and multiple visits. I would send my grandmother to these guys."
Richard C. – "What sets Shade Tree apart from most shops is the way they keep you informed during the repair process. There are no surprises, no unexpected costs and they deliver what they promise. Shade Tree is in contact with you from start to finish, and makes multiple calls along the way to inform you of how much time/labor might be required for a repair. Very friendly and professional all around – I would highly recommend Shade Tree!"
Paul R. – "Owning and maintaining a German car can be costly and frustrating. Shade Tree has taken that burden away. I find the service to be much more affordable than others in the same market. They're also a trustworthy shop and have helped me prioritize repairs or scheduled services, which has saved me time and money. They are great to deal with on a personal level, and can help a hesitant customer be at ease, while addressing the needs of the most finicky enthusiast. Great shop! I'd be hard pressed to use anyone else!"
Rick P. – "Customer service top notch. Called me in advance of my original appointment letting me know loaner car was out of service. Rescheduled right away. Loaner worked, service was great and I didn't need new brake rotors after all. LOVE the honesty."

Jason S. – "Every time I call Shade Tree for service it's like calling a good friend… I know they will treat my car like it should last forever, they'll always be fair and reasonable, and most importantly, they are personable, nice, and respectful."

Call Shade Tree Garage for all your automotive maintenance and repair needs.  Contact us today!