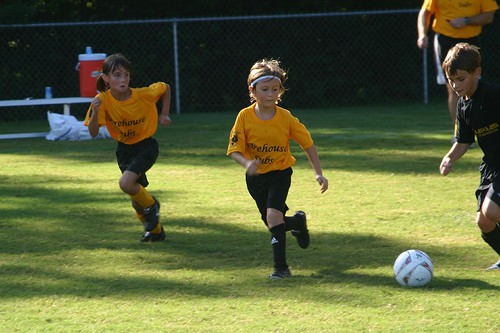 If you're a parent of school-aged children, back-to-school driving and carpooling will be the center of attention for the remainder of the year. I'm fairly certain the last thing you would want is to have your vehicle break down or to be without one because it's in the shop undergoing a major repair. Preventive maintenance is the best way to keep your vehicle on the road. Here are a few ways you can make sure your car is ready for the back-to-school carpooling.
Change the Oil & Filter – Keeping up with regular oil and filter changes not only protects your engine components, it will help extend the life of your engine.
Other Vital Fluids – The other systems in your vehicle – braking, cooling, steering and transmission – also have fluids to keep them lubricated and from undergoing corrosion. Often times, though, car owners overlook the maintenance of these vital fluids. At a minimum, check the fluid level and condition of each of these once a month. Also, check with us to see when these fluids should be replaced with new.
Tires – Over 50% of the vehicles on the road today have low tire pressure. Many tires on the road also have very little tread depth or have worn unevenly or prematurely. A simple tire gauge is a great investment and will help you save money at the pump and in purchasing new tires. You should check your tire air pressure once a month (use the tire pressure identified on the label inside the driver side door) and have your tires rotated each time you have the oil changed. Also inspect your tires for tread depth and uneven wear patterns. If you need new tires, give us a call. We always have a special running on Michelin tires. Read more on tire maintenance by clicking here.
Headlamps and Directional Lights – The day light hours are getting shorter. To maximize visibility, your headlamps should be clear and aimed properly. You should also replace any bulbs that aren't working.
The Battery – The harshness of summer heat and winter cold can put a strain on an older battery. If your car's battery is getting to be about 4 years old, you should have it replaced. We can check it for you when you bring your vehicle in for service.
You can make back-to-school car care simple by scheduling an appointment with Shade Tree Garage in Morristown, New Jersey. We're great at giving car owners peace of mind about the safety and reliability of their cars. After you're done scheduling your appointment, head on over to our Facebook page (facebook.com/ShadeTreeGarage) and print off our latest car care coupons. You'll find them on the "Save!" tab. Click here to schedule your back-to-school car care appointment with Shade Tree Garage now.